Dore & Totley ward is in the South West of Sheffield and contains the villages of Dore, Totley, Bradway, Whirlow, and parts of Abbeydale.
Local Councillors
Dore & Totley has three Lib Dem councillors. Learn more about them below:
Name: Cllr Keith Hill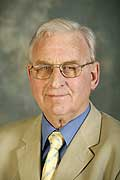 Years as councillor: 13                     Term Ends: May 2014
Bio: Keith Hill and his family moved to Sheffield in 1980. He has worked in both private and state schools, and was a Headteacher in the city for 15 years. On retirement he did voluntary work for Derbyshire Ambulance Service before being elected as councillor for Dore & Totely in 1999. One thousand items of casework since then testify to his determination to make a difference. He has actively supported the Totley Railway Action Group, the Bradway Action Group, Dore Village Society, and the Totley Residents Association amongst others. Keith also takes considerable pride from the Lib Dems' period of city management. Along with his ward colleagues, he negotiated considerable investment for Dore Ward, such as a new Park 'n' Ride scheme and increased allotments in the ward.
Tel: 0114 235 2289               E-mail: keith.hill@sheffield.gov.uk 
Surgeries:
2nd Monday in the month 6.00-7.00 p.m., Totley Library, Baslow Road
2nd Saturday in the month from 10.30 a.m. to 12.00 noon, Dore Old School Hall Savage Lane, Dore
Name: Cllr Joe Otten
Years as councillor: 1                    Term Ends: May 2015
Bio: Joe is the newly-elected councillor for Dore & Totley. He is a self-employed software developer and father of three. Joe is keen to make new media a tool for making politics more open and accessible and is happy to engage with local people via twitter. Before becoming a councillor Joe ran a small business in Sheffield providing software and services to customers all over the world. He takes great interest in the environment, transport, science and the economy. Locally, is keen to improve the appeal of Sheffield, the quality of life it can offer and to find new ways to improve provision and opportunities for young people.
Tel: 0114 273 5517               E-mail: joe.otten@sheffield.gov.uk
Follow Joe on twitter: https://twitter.com/#!/CllrJoeOtten
Surgeries:
2nd Monday in the month 6.00-7.00 p.m., Totley Library, Baslow Road
2nd Saturday in the month from 10.30 a.m. to 12.00 noon, Dore Old School Hall Savage Lane, Dore
Name: Cllr Colin Ross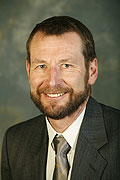 Years as councillor: 14                     Term Ends: May 2016
Bio: Colin Ross has 13 years experience as a councillor for Dore and Totley and has lived in the ward for over 30 years. Colin is retired teacher of Geology, who also wrote A-level textbooks on the subject, and his interests include sports of all kinds and fell walking. Colin was previously Cabinet Member for Children and Young People and is now Deputy Leader of the Lib Dem Group. However, his top priority remains helping the residents of Dore and Totley. He is a member of Dore Village Society, Friends of Green Oak Park and Bradway Action Group. Colin says, "I got into politics to preserve the environment and character of my local area and stand up for the local people."
Tel: 0114 235 1948               E-mail: colin.ross@sheffield.gov.uk
Surgeries:
2nd Monday in the month 6.00-7.00 p.m., Totley Library, Baslow Road
2nd Saturday in the month from 10.30 a.m. to 12.00 noon, Dore Old School Hall Savage Lane, Dore